Chérie Cherry Tree...

Photography by Armelle Bouret: www.armellebouret.com
Aude, hairstyled by Gustavio, have gracefully endorsed the role of embodying Chérie Cherry Tree.
English translation by Sika Fakambi.
All models presented here have been registered at the INPI.
"It was a cherry tree […] seen in the distance one evening in June, from across a large wheat field. Once again it was as if someone had appeared over there and was speaking to you, only without speaking at all, without making any sign; someone, or rather something, and a 'thing of beauty' indeed; and yet, while if it had been a human figure, a woman strolling, then my joy would have blended with some inner turmoil and the need, soon, to be running towards her, to join her, speechless at first, and not just because of the long running, and then to listen to her, and reply, and catch her in the net of my words or be caught in hers – and there, with a little luck, a completely different story would have begun, in this, rather unsteady, mixture of light and darkness; if it had been the beginning of a new love story, like a new stream rising out of a new source there in the springtime […]."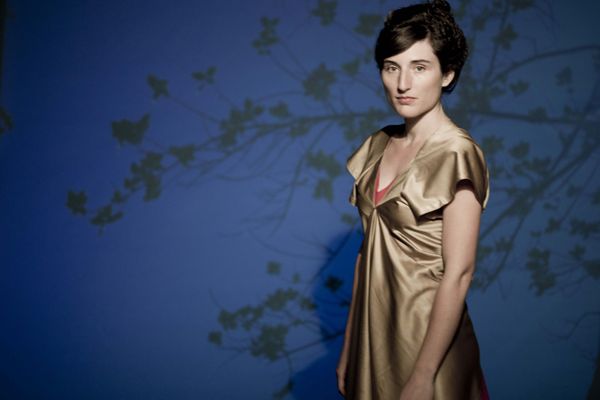 "It was evening, quite late indeed, long after the sun had set, at the hour when light goes on beyond expectations, before darkness eventually wins the day for good, which is a grace in any case; because a further extension is allowed, a separation delayed, a dull wrench alleviated […]. This is also the hour when a surviving light, its hearth no longer visible, appears to be emanating from the innermost of things to rise from the ground; and on that very evening, from the dirt path that we had been following, or rather from the wheat field, high grown already but green-coloured still, almost metallic […]."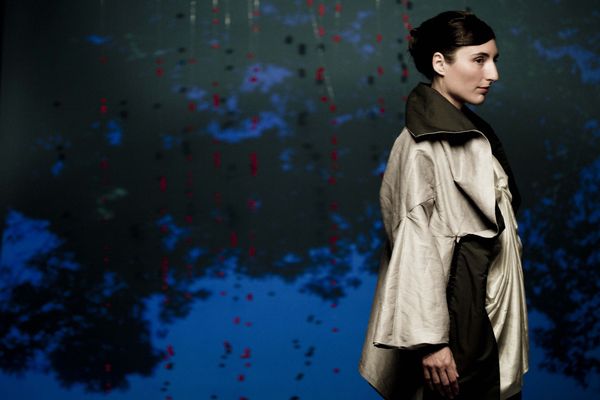 "Thus we found ourselves taken back […] under a faint pressure, tender as a caress, a long long way back in time, and deep down into ourselves, towards this imaginary age when the innermost and the furthermost were still bound, in such a way that the world would offer the reassuring appearance of a house or even, at times, a temple, and life those of music. I believe this was the very dim reflection of that, reaching me still, as reaches us a light so ancient that the astronomers have called it 'fossil'."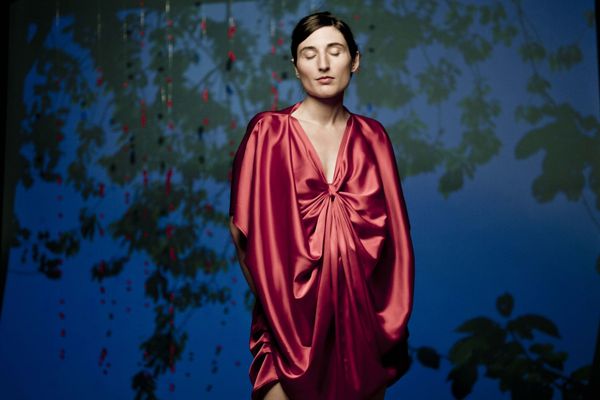 "And so it had appeared […] among other trees that were all darkening and darkening and soon would be even darker than the night sheltering their slumber of leaves and birds, so had appeared this tall cherry tree laden with cherries. Its fruit were like a long cluster of red, a flow of red, in dark green; fruit in a cradle or a basket of leaves; some red in some green, at the hour when everything flows into everything else, at the hour of a slow, silent semblance of metamorphosis, at the hour of the apparition, almost, of another world. The hour when something seems to be turning on its hinges."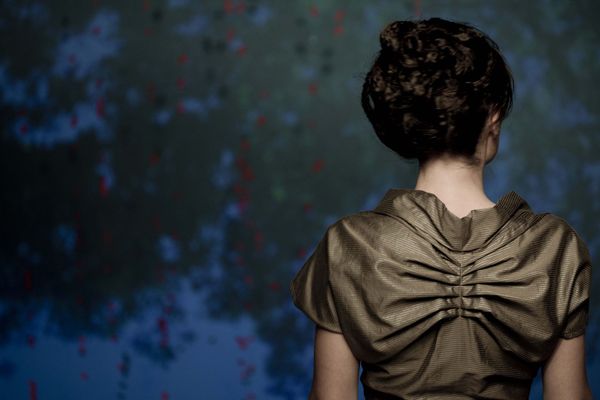 "A boundless smoothness was quivering over all of this like a breath of air, freshening as night approached. I believe our bark, rougher and rougher from year to year, has softened for a moment, as the earth thaws out to let the spring water rise out to its surface."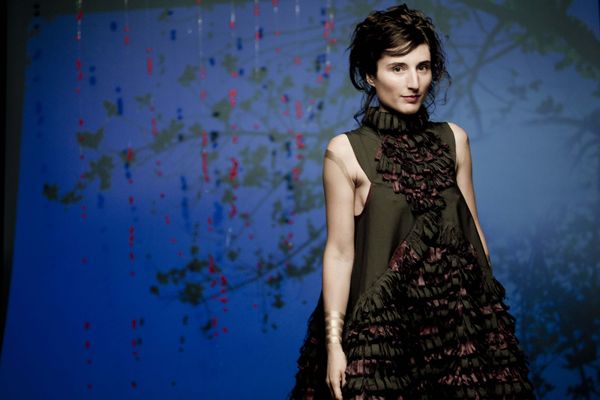 "There was a bond between the leaves and the night and the river further away, which we could not hear; there was one between the fruit and the fire, the light. […] That night, perhaps, without realizing, I felt that time, hours during which I had, myself, lived […] had slowly penetrated these pieces of fruit to round them out and finally turn them crimson; that they held all of this in suspension, being themselves suspended in their shelter of leaves, as if brooded by these green wings, soon to become dark, darker than the sky beneath which they hung quivering, in their slumber, barely…"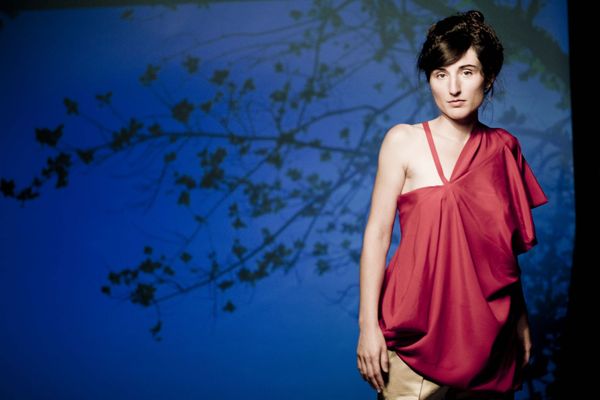 "Advice from the outside: some places, some moments, do "bend" us; there might be the pressure of a hand, an invisible hand, inciting us to take a different direction (with our steps, our hand, our thoughts); the hand could just as well be a breath of air, like the one blowing the leaves, the clouds, the sailing ships. An innuendo, in a very low voice, like one whispering: look, or listen, or simply: wait. But do we still have enough time to wait? And besides, is this really about waiting?
Did anything ever happen?"
The Cherry Tree, Philippe Jaccottet
*Bahagia Dress
Bronze-coloured cotton satin, cherry-red silk crepe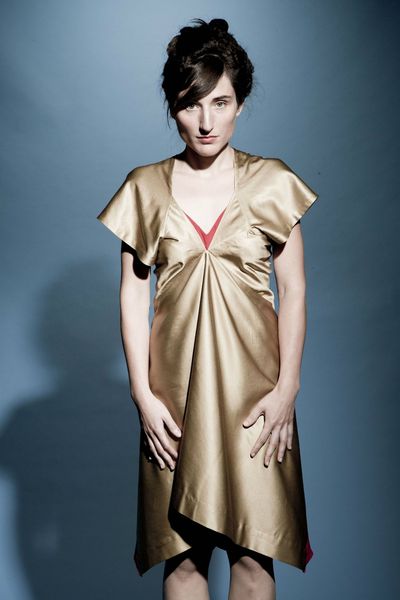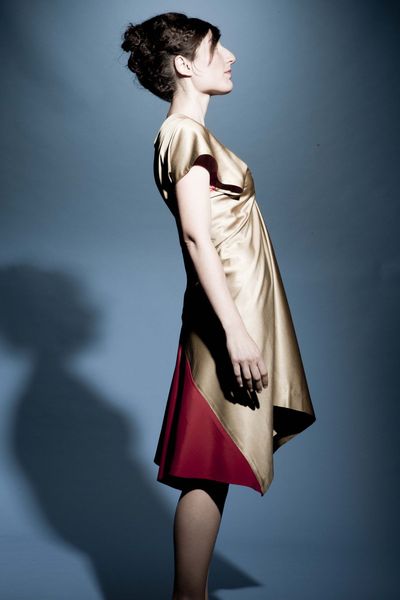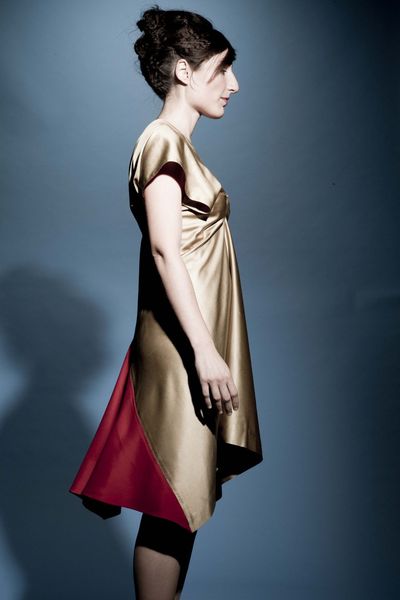 *Straelitzia Tunic
Cherry-red silk crepe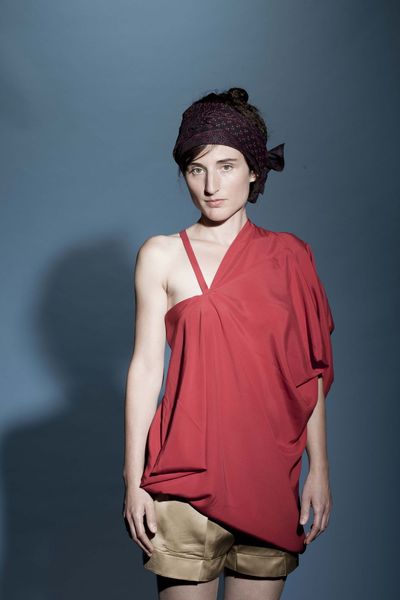 *Gunungan Headscarf
Batik on cotton (traditional handmade wax-print fabric from Java Island)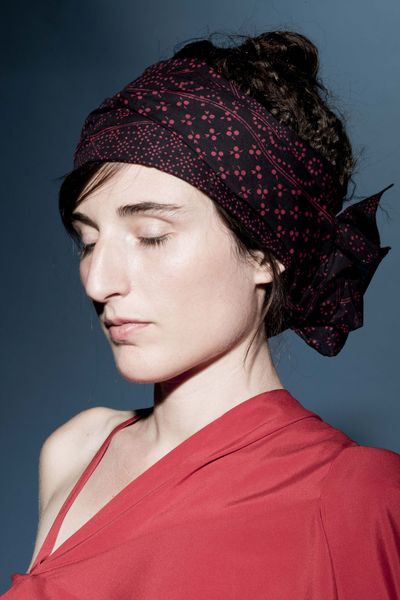 *Lava Dress
Bark-coloured jacquard-weave viscose crepe
*Butterfly Stole
Cherry-red silk crepe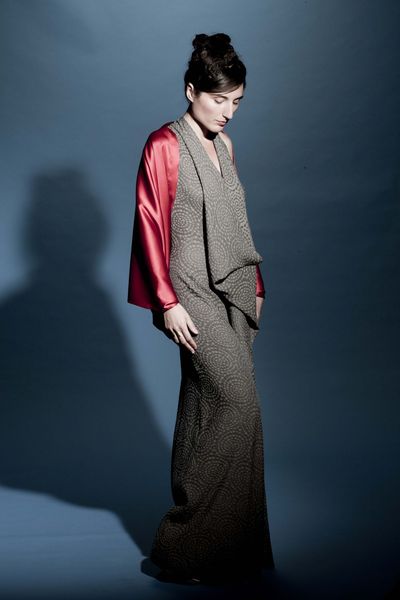 *Dupatta Vest, reversible with 3 positions
Bronze-coloured cotton satin / Ivory-coloured silk and MicroModal® with a pattern of unripe cherries
*Folded Shorts
Bronze-coloured cotton satin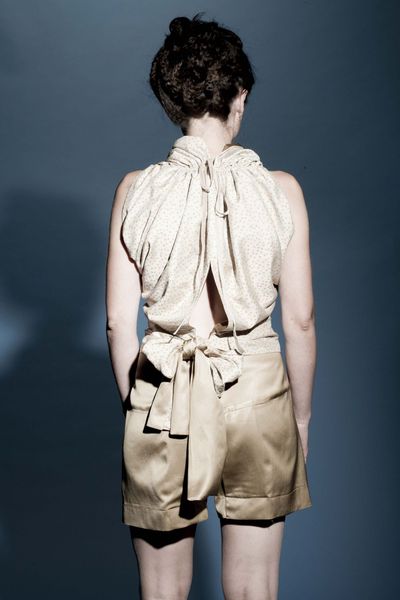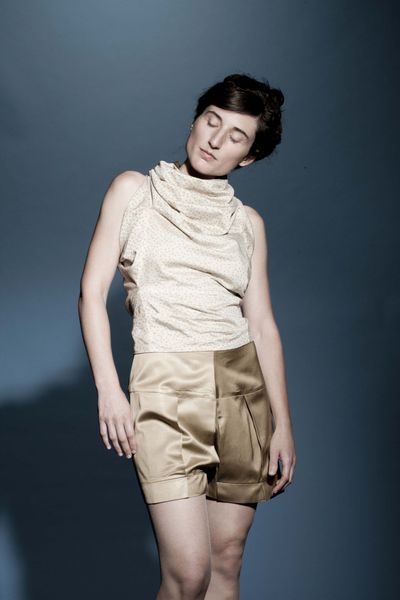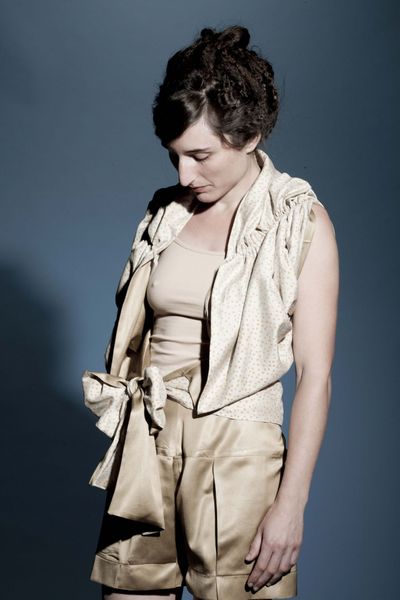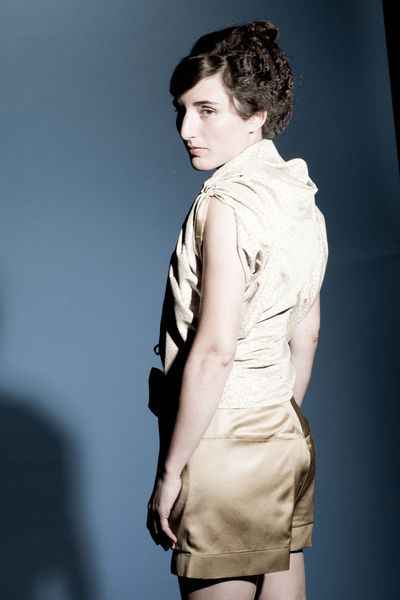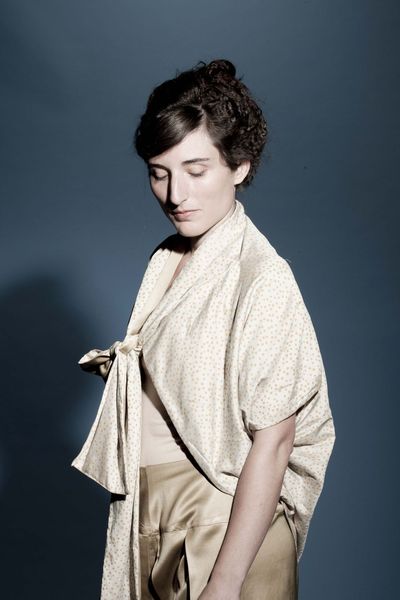 *Mehari Dress
Bark-coloured cotton with a small check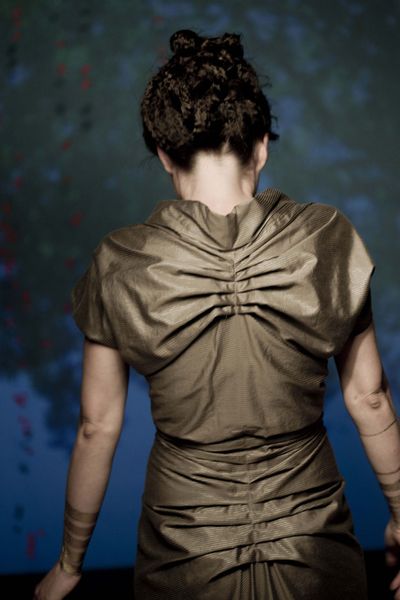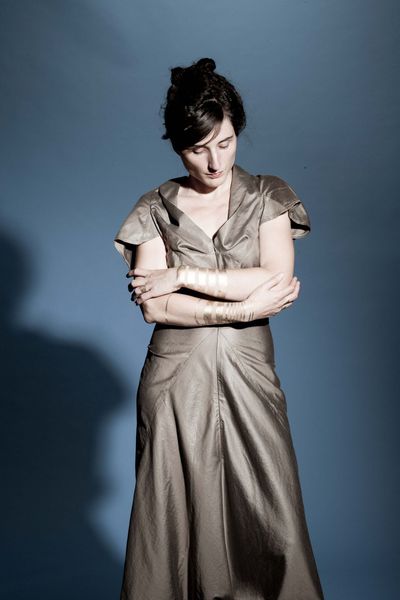 *Bahagia Jacket, reversible with 2 positions
Bark-coloured cotton with a small check / Ivory-coloured striated cotton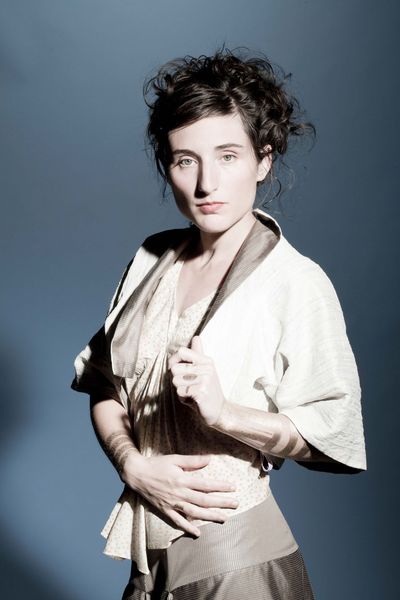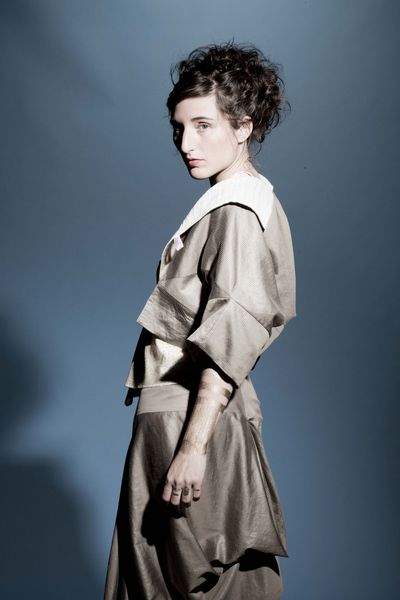 *Sun Dress
Cherry-red silk satin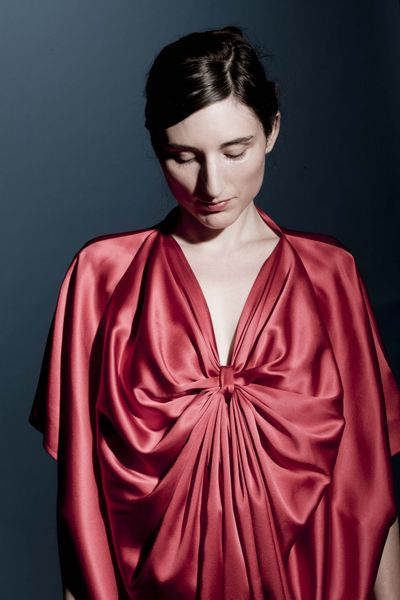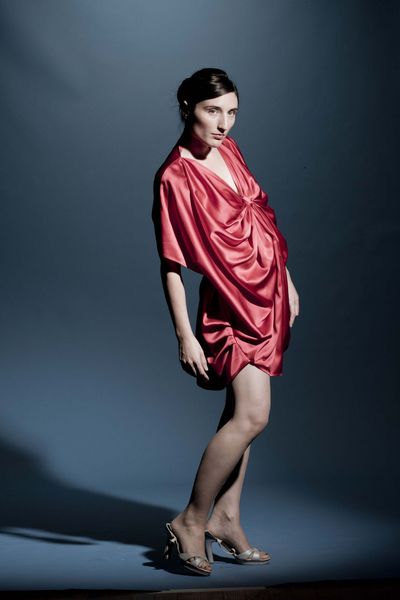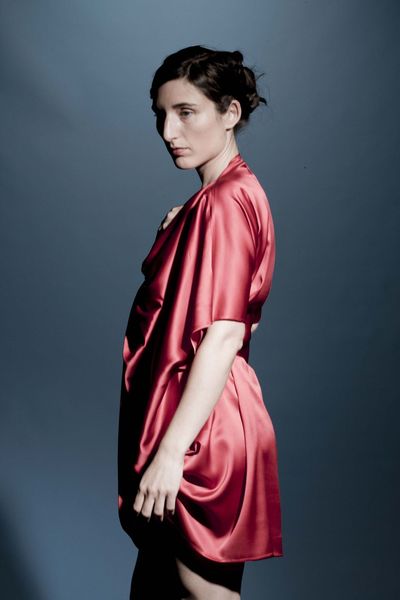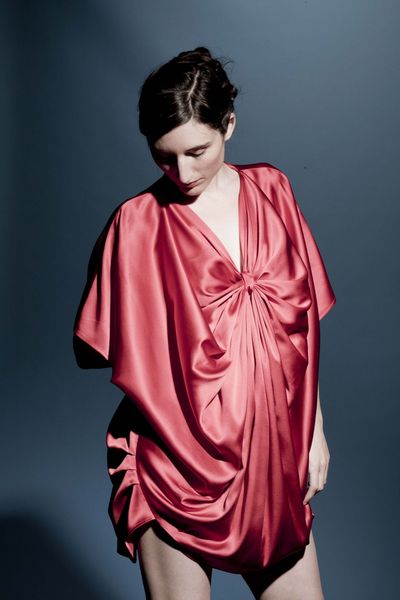 *Simple Bud Coat, lined and reversible
Metallic putty-coloured cotton / Optical white cotton fleece lining
(+ Sun Dress, cherry-red silk satin)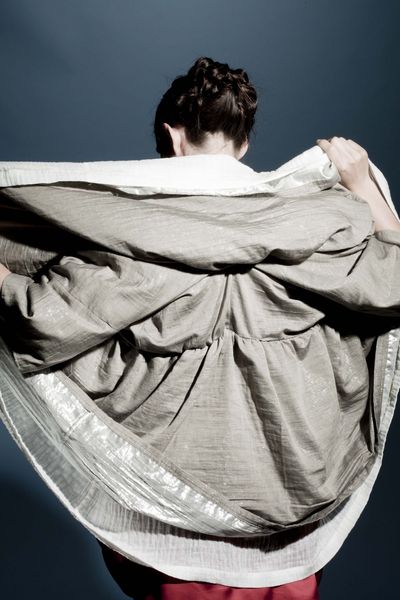 *Gumbo-Limbo Dress
Midnight-blue linen and cotton, cherry-red silk crepe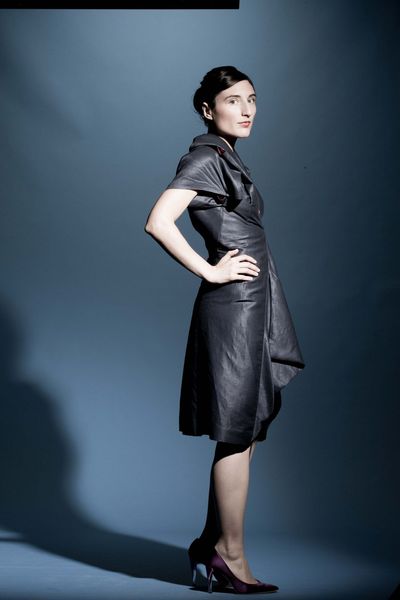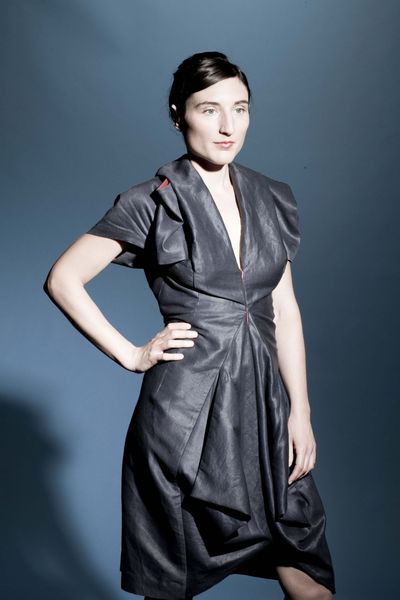 *Bahagia Coat, reversible
Midnight-blue linen and cotton / Metallic putty-coloured cotton / Biais binding in cherry-red satin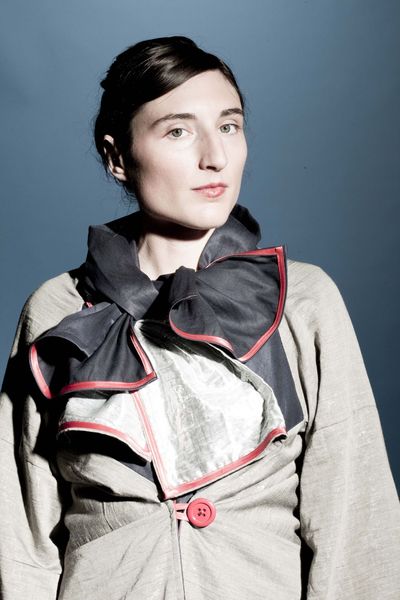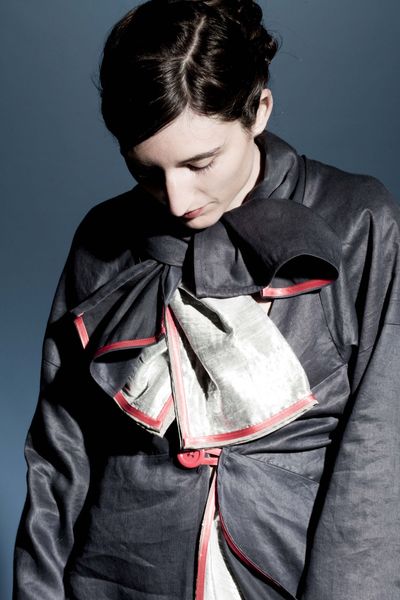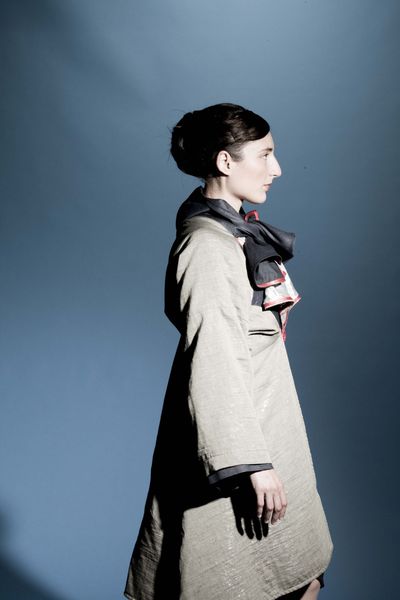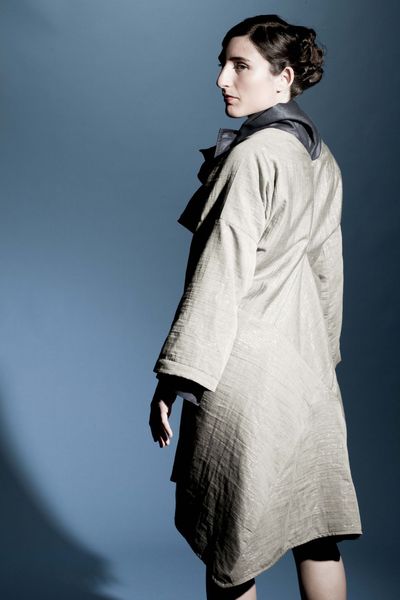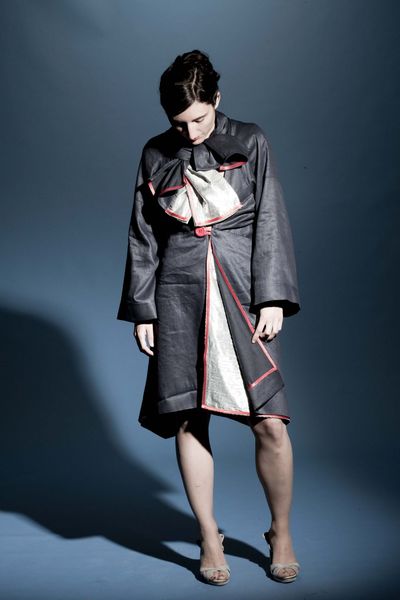 *Kamarupa Stole, long model
Moon-grey Tencel®
*Lava Top
Cherry-red silk crepe
*Delta Trousers
Moon-white goffered cotton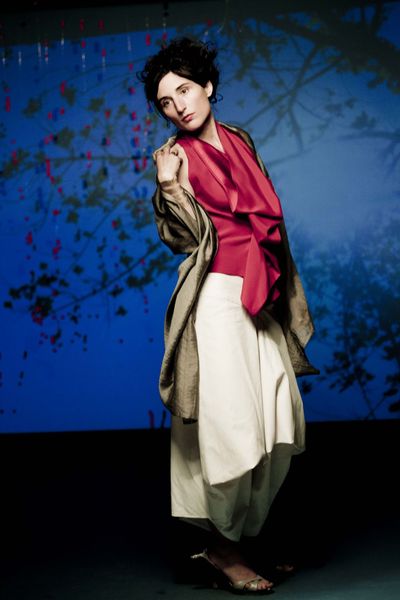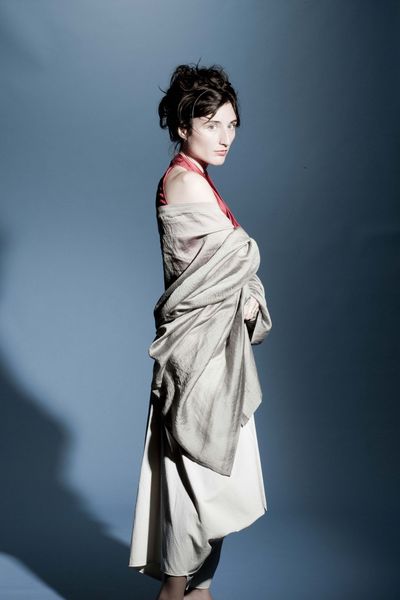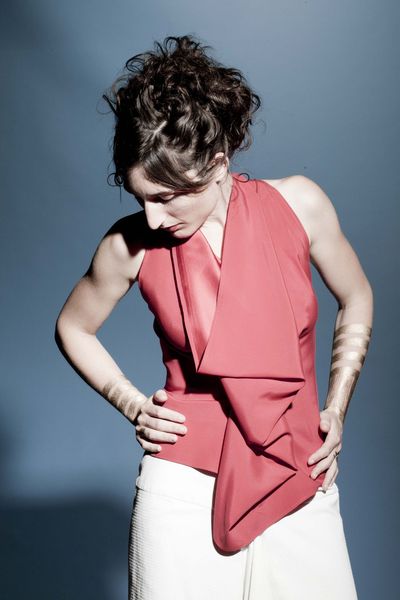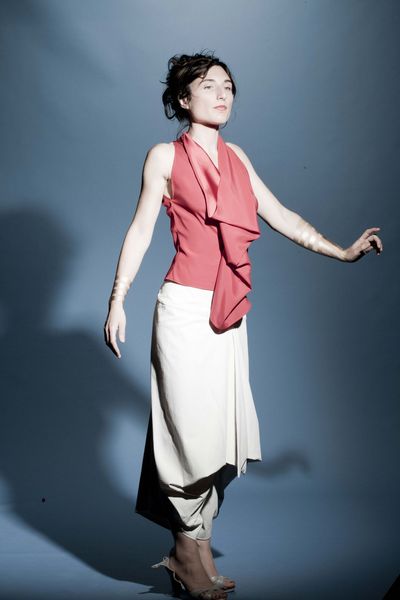 *Megamendung Scarf
Batik on cotton (traditional handmade wax-print fabric from Java Island)
*Straelitzia Dress
Cherry-red silk crepe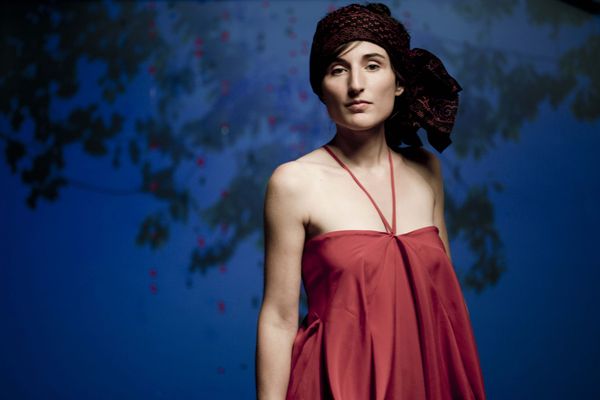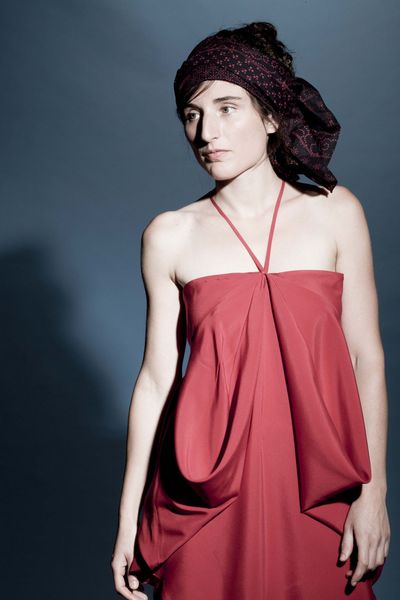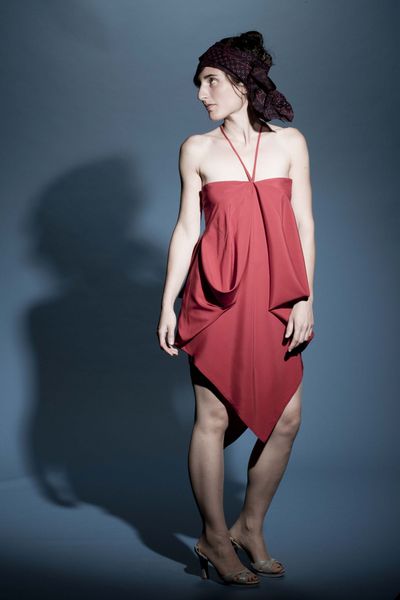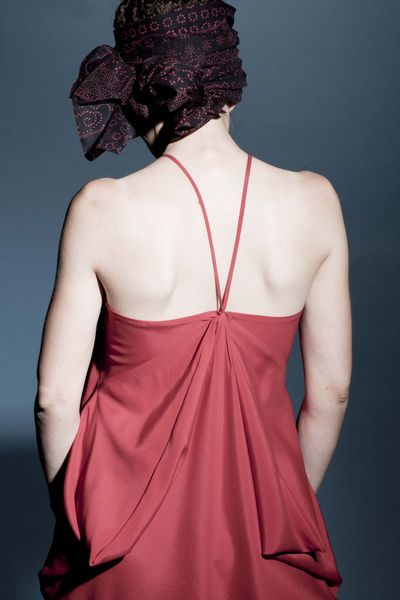 *Bahagia Top
Ivory-coloured silk and MicroModal® with a pattern of unripe cherries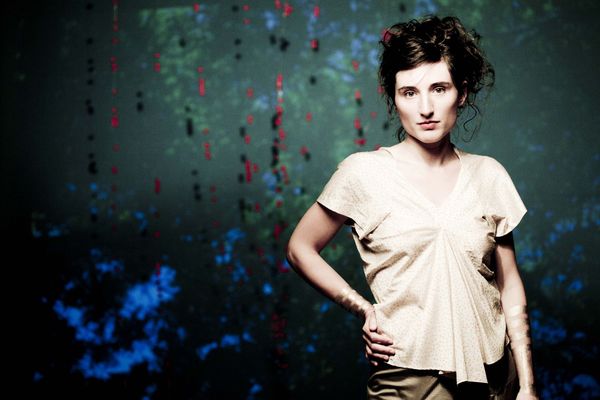 *Straelitzia Trousers-Skirt
Bark-coloured cotton with a small check
(+ Bahagia Jacket, reversible with 2 positions)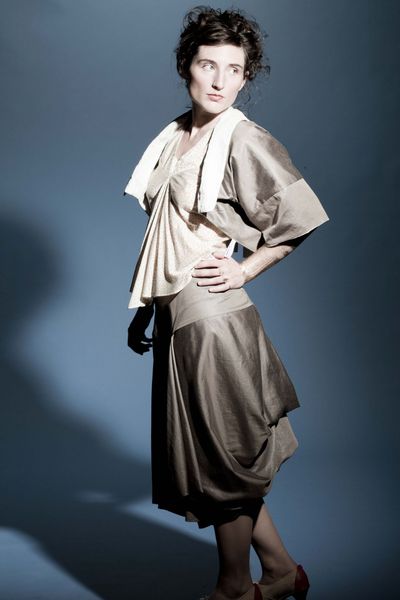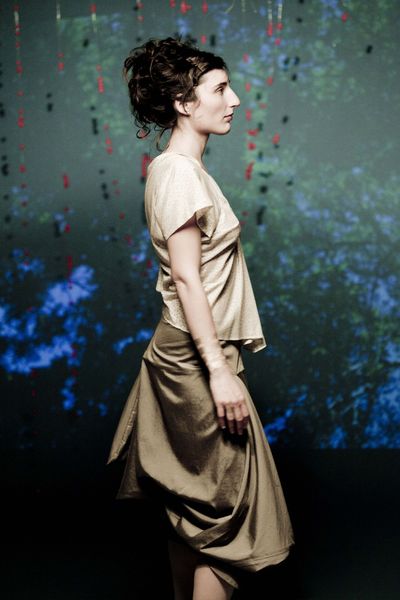 *Isosceles Top
Bark-coloured jacquard-weave viscose crepe, cherry-red silk crepe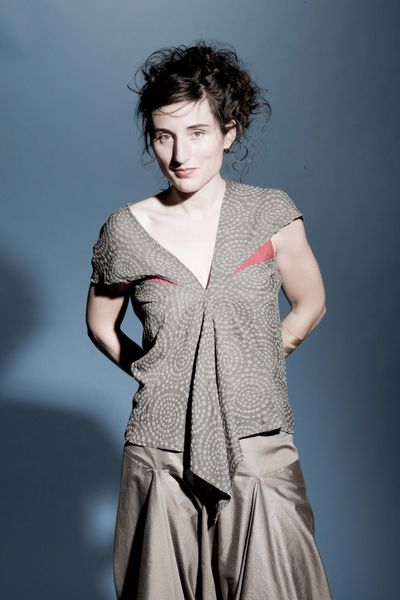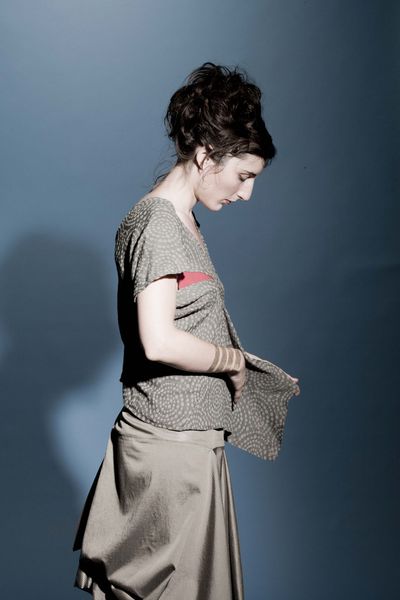 *Blown Top
Putty-coloured fine-knit wool
*Gumbo Limbo Skirt
Bronze-coloured cotton satin, cherry-red silk crepe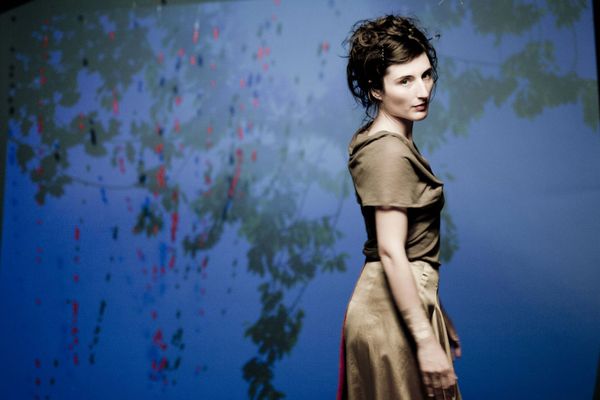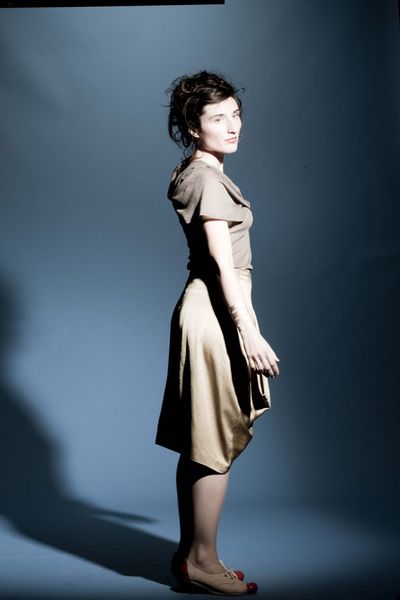 *Gumbo Limbo Blouse
Cherry-red silk crepe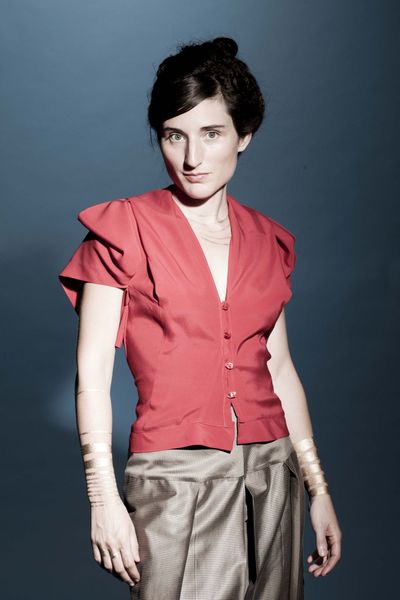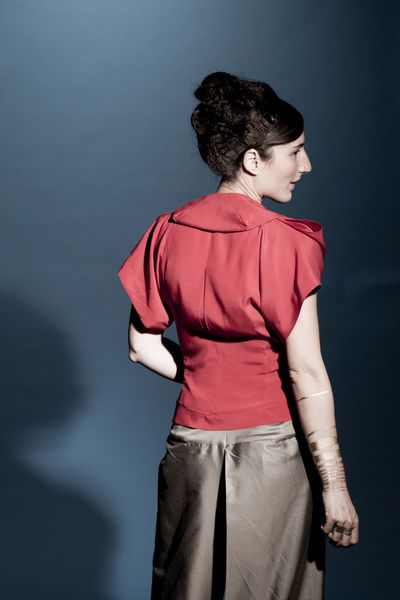 *Gunungan Skirt
Batik on cotton (traditional handmade wax-print fabric from Java Island)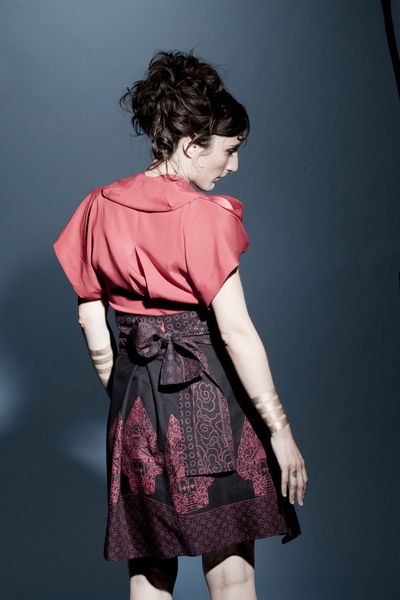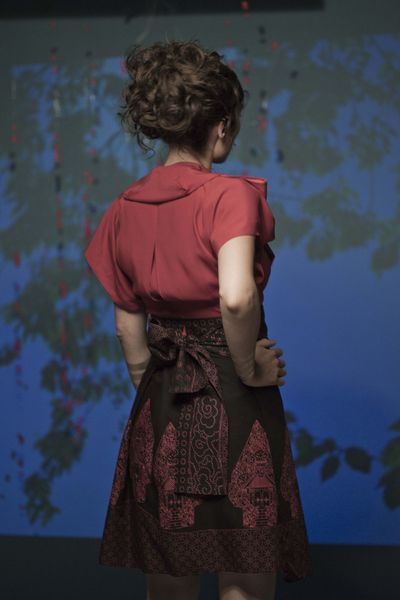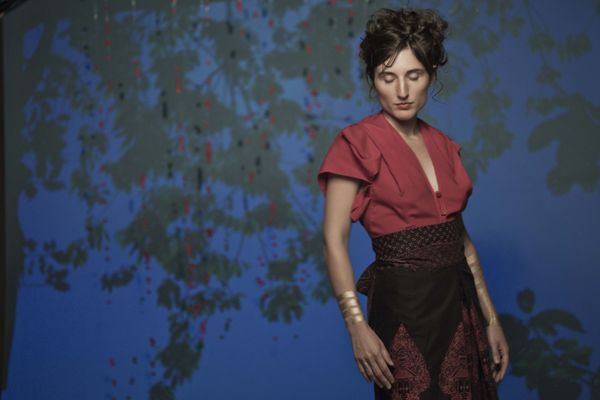 *Megamendung Bolero, 2 positions
Batik on cotton (traditional handmade wax-print fabric from Java Island)

*Folded Bermuda Shorts
Cotton with a small bark-coloured check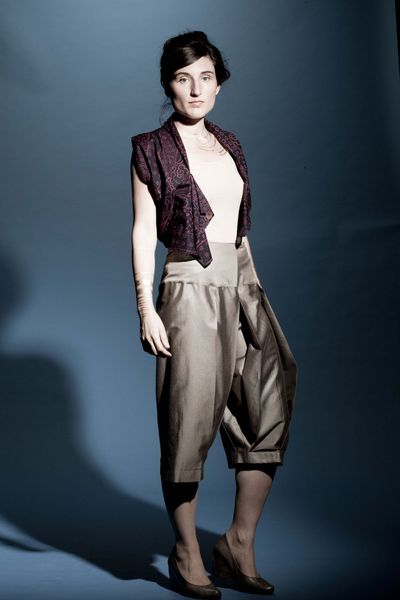 *Muga Sweater
Putty-coloured fine-knit wool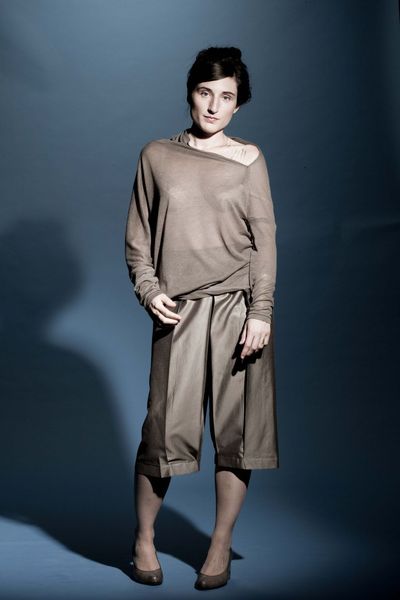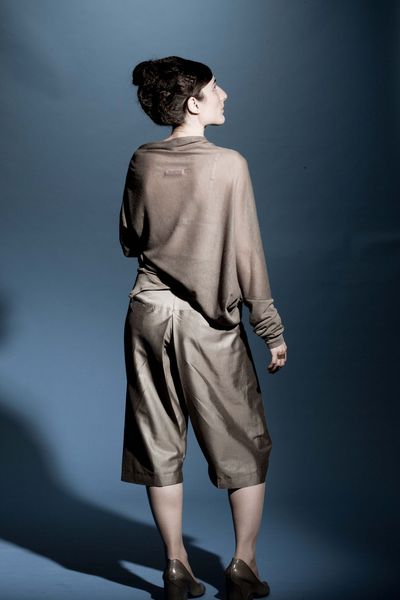 *Megamendung Coat, reversible
Moon-grey linen / Midnight blue-grey cotton with a small check
(+ Sun Dress, hand-weaved ivory-coloured silk)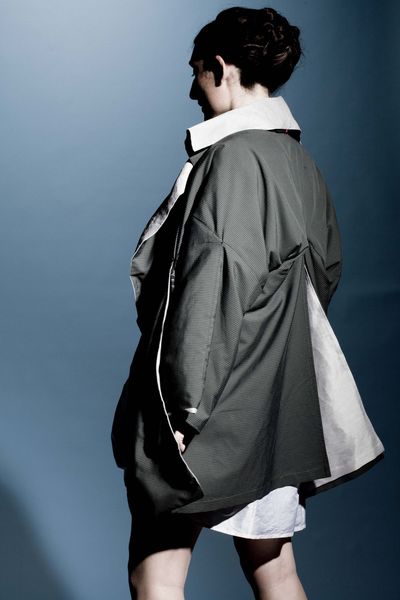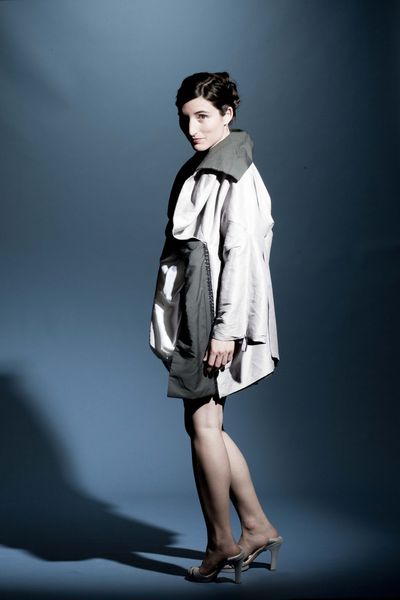 *Bird Dress